Visual Acuity Chart for Kids
WARNING: This is not a diagnostic tool but can be used as a screening test
REQUIREMENT: To successfully do this test you need the Sydney Orthoptic's 3D glasses. If you have not purchased them click here.
Instructions:
Ensure the letters are the correct size
To calibrate your screen use your browser View and Zoom function
Zoom in or out so that the top line's left Cat box to the right Car box edge to edge is 155mm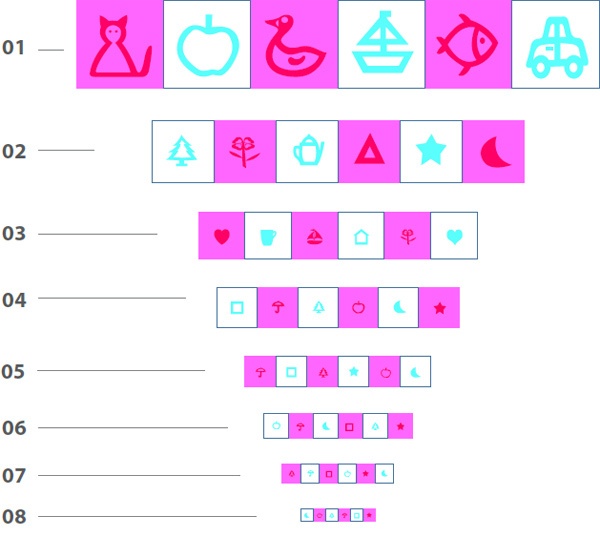 Your Results:
If you can see all the shapes on line number 6 you pass the test.